Are you a health-conscious eater,
yet still have diabetes, hypertension or a few extra pounds
OR
You just want to be a health-conscious eater?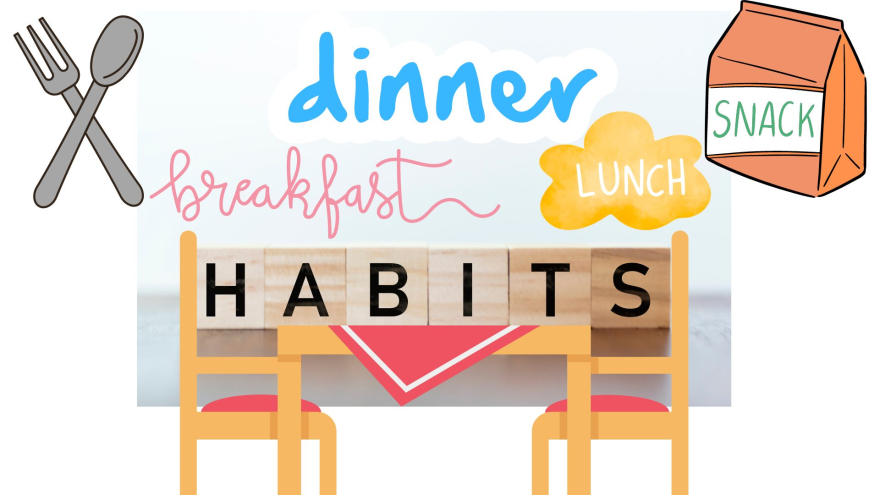 Create Your Healthy Habit Stack with
The SMART Nutrition
Program
a Hybrid of Educational-Coaching
Before succumbing to a lifetime of medication for diabetes, hypertension or being overweight,
consider trying a lifestyle approach for health improvement. The lifestyle approach to wellness is promoted by leading national and international organizations as the first approach to treatment before considering medication.
It is well known yet requires attention, for "as diet quality improves, health and wellness improve."
Imagine seeing a lowering of your high blood sugar, or blood pressure in as little as a few weeks.
Imagine understanding the why with clear guidelines about what to eat for a healthy body weight, and
Imagine breathing easier with your own written plan of action to stay on track.
Enrollment in this Program is by Conversation Only!
Book A Call to Discover if This is Right for YOU
If you're in your midlife years or beyond and still want to add life to your years,
then keep reading.
But first, a warning!
In order to achieve optimal health, a shift away from the
traditional
approach to meal
times is required. Here's why...
My Philosophy
If traditionally, meal times are what somebody else decides for you and you just sit down to a meal, and enjoy.
That may have worked in the early years of our life because most of our food was naturally organic.
Today is a whole different farming landscape and food supply that can be a health hazard.
Being choosey about our foods may make the difference between health and harm.
Food is the number one factor that promotes chronic disease today, and for these lifestyle-borne diseases, a lifestyle of healthy food choices is the most effective solution.
Medication for chronic diseases was meant to be short term to address a crisis situation, not the long term solution, a lifestyle of healthy food choices is that long-term solution.
The #1 reason those in midlife and beyond fail to see this point is because they see that their blood pressure or blood sugar can be controlled with medication and fail to upgrade their food habits. Just because a lab value is normal does not mean that the reason the disease happened is resolved, it just means that that lab value is 'normal'.
Continuing to take medication for a chronic disease for the long term can come with negative side effects, while a lifestyle of healthy food choices has only positive side effects. You won't realize how bad you actually feel, until you feel how good you can feel.
Intellectually you may know that you need to improve your food choices, but practically, there is no role model to show you that better way to create a lifestyle of healthy food choices.
Cooking with whole plant-foods is the foundation of health!
This is the starting point for any health conscious eater.
Next is to include your personal food preferences and adapt them for the healthiest food choices possible.
Attention Diabetics!
Get the inside scoop about what's happening within your body when you have diabetes,
What are the possible future results of ongoing diabetes, and
What's needed to get the disease under the best control possible, or into remission.
You can learn those things by sharing your name and email for the Diabetes Remission Lifestyle information packet: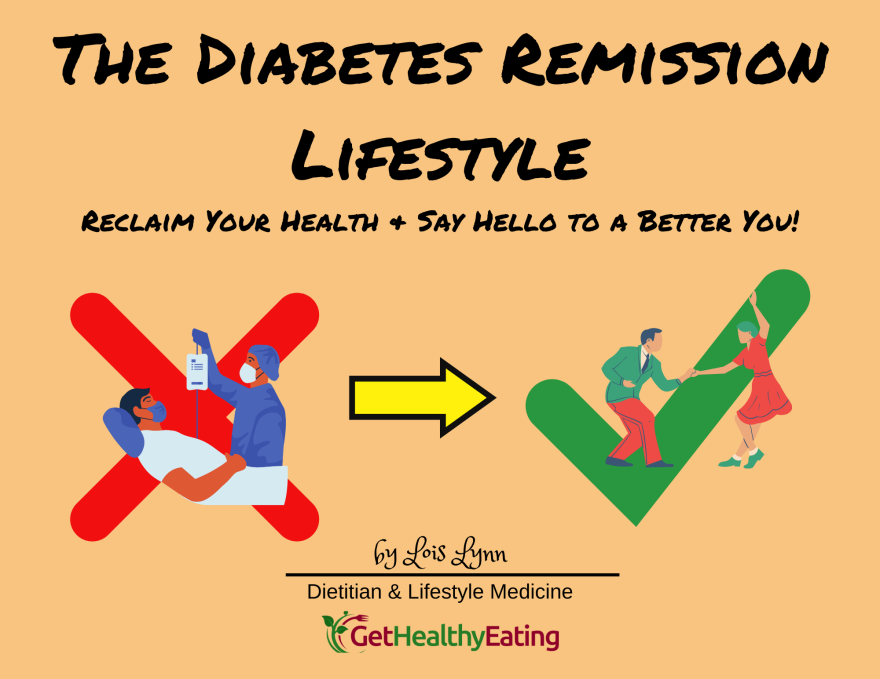 To turn the situation around, you've also got to be an educated consumer of foods that will love you back.
That's why I am thrilled to invite you to see if the SMART Nutrition Program is right for you!
Create Your Very Own Healthy Habit Stack
master your inner critic, and your outer voice through...
education and weekly coaching calls that cover...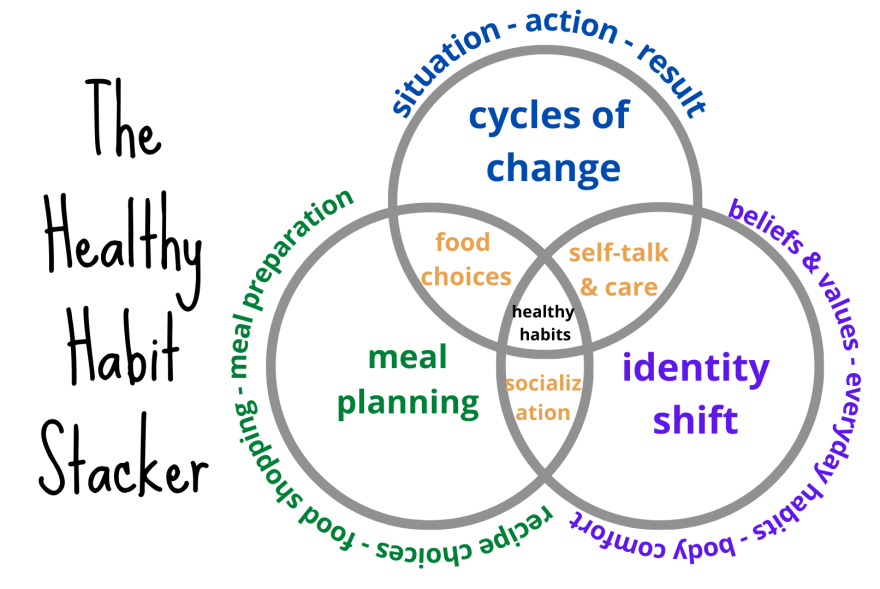 The Healthy Habit Stacker Framework has three main actions that people work through to create a new eating habit. Our head or logical mind and our heart's emotions (food identity shift), our actions to learn a new skill (meal planning), and the willingness to stick to the goal (cycles of change).
Let's get a broad overview of the process. The first focus for this health journey is to recognize that we are guided by our food identity, that we developed over time. That's where meal planning comes in, we retain the well loved meal, and adjust the ingredients. Learning a new skill requires an average of 66 days and during that time there are new try-outs that are a win and some that go astray. There may be stressful or unexpected situations that get you off track. No-worries! Just get yourself started again at the very next meal. That's how the cycles of change get played out in our life when we are trying something new.
We explore our food identity that we developed over time, and cling to affected our past, our present everyday life, and what we want for our future life. Those early habits served a real purpose at that time, whether it was to fit in, to be different, or to be true to our well thought out beliefs and values. Our food identity may change over time to suit our changing circumstances. This program will help you discover what would be the best foods for this time in your life, so that you are comfortable in your own skin and happy about it.
Whether you know your way around the kitchen or not, meal planning is a matter of choosing your ingredients, and finding a few meals that you like. New and veteran cooks will find recipes for familiar dishes may take some time to learn at first, then they become your healthy meals going forward. When the healthy ingredients are in the house, and you have a few ideas for meals that you like and want, then meal preparation becomes a quick thought that can be quickly acted on.
We all go through cycles of change when we are learning a new skill, behavior, or action. Planning ahead for known obstacles that may get in the way can help to prevent them from happening in the first place. Some habits just need to be played out until they burn out. Unknown, unpredictable obstacles are bound to happen; we can address them together and find a safe or timebound path forward.
Overlapping across each pair of circles are considerations that will come up along your healthy eating journey. Both our food identity shift and meal planning circles intersect when we are in a socialization situation, like at a restaurant, with friends, at a family get together or a work situation. This may become a challenge to navigate because others expect you to be the way you've always been, yet you are making changes for your health. We will work through these conversations, with a role play or talk through possible approaches, as needed.
Our food choices are affected by where we are in our meal planning and will impact the number of times we fall down and the amount of time we stay down or get right back up to try again for another meal in the cycles of change journey. You will decide what works for you and when, during your health journey.
Our food identity determines how we talk-to and care-for ourselves, and when we enter a cycle of change loop. Journaling and / or talking thought setbacks can help to get things identified, as appropriate for childhood, and now that needs to be revised to move toward positive and productive heathy food habits for today and into the future.
As you can see, getting those desired healthy habits in the center of the three rings of circles goes through each circle and navigating the interconnected circles is the path to achieving those desired healthy habits. There are worksheets, lessons, and coaching calls to guide you through each ring and sub-ring of these interconnected circles.
Enrollment in this Program is by Conversation Only!
Book A Call to Discover if this is Right for YOU
Imagine a life where most doctors visits are annual wellness visit checkups. How would that feel?
That's why I am excited to introduce...
Create Your Healthy Habit Stack with
The SMART Nutrition Program
a Hybrid of Educational-Coaching
You will experience...
An assessment of your changing identity and their associated action shifts, over time.
Options that support your cultural food preferences so that that identity can remain intact.
The science behind the food recommendations so that you know the importance of a switch.
Colorful examples of healthy food swaps to make healthy choices.
Clarity around the dark side of the food industry to steer clear of.
Social and non-food considerations to round out your perspective on health.
This unique program includes ...
Weekly 30-minute zoom sessions for accountability and support that is so helpful with habit change,
Email support via a private client portal so that you can get your lingering questions answered,
Educational materials, and worksheets to guide your thinking and actions, with
BONUS: exclusive recipe library access to take the guess work out of what to eat.
The SMART Nutrition Program
a Hybrid of Educational-Coaching
Here's just a taste of what you'll experience when you enroll:

Module 1. Your Starting Point
Get clear about your current situation and your desired health transformation.
During this module, you'll discover:
your motivations for taking on this opportunity.
get a quick snapshot of your identity shifts over time.
take a few body measurements to get a body weight assessment.
complete a 24-hour food diary
And more.
Module 2. Foundations
Look at your usual food preferences in a fun way and review the healthy habit stack framework.
During this module, you'll discover:
your food foraging personality type.
identify your favorite cultural foods and begin to identify healthy versions.
review the healthy habit stack framework for a big picture view of the habit creation process.
choose three food habits that you want to focus on during our time together.
And more.
Module 3. Let's Get Cooking
Learn the nutrition basics with practical steps to make SMART improvements to your food choices.
During this module, you'll learn:
Our food lifestyle document shows the difference between healthy and unhealthy foods.
the healthy plate and food groups are explained in great detail.
the kitchen organization to get started with plant based meals is explained.
healthy cooking time saving tips for the busy person will show you what's possible.
And more.

Module 4. Appetite Stimulants
Learn about how to navigate the prepared foods we find in grocery stores.
During this module, you'll learn:
a colorful array of healthy food swaps are provided to keep you inspired.
appetite stimulants and their effects on the body are explained.
use the food habit tracker to keep track of your progress on your goals.
And more.
Module 5. Cycles of Change
Recognize that progress is a cyclical process of moving in the direction of health.
During this module, you'll identify:
how your doing with your SMART food swap goals.
de-sressing actions are suggested to keep you in balance.
autumn harvest recipes are shared to provide a few meal planning ideas.
And more.

Module 6. Non-food Consideration
Several non-food aspects and markers of health and longevity.
During this module, you'll learn:
About food supplements to fill in nutrient gaps, if needed.
To assess the urine and stool output for signs of health.
get a few non-vegan recipes ideas.
And more.

Bonuses
Access to 24 hour chat turn-around, and a recipe library.
You'll get:
Throughout the course: weekday 24 hour turnaround for chat questions.
Recipe Library access.
And more.
After Party. Celebrate Successes
Graph weight, blood sugar and/or blood pressure changes, share hard won firsts, describe your hero's / shero's journey.
During this event, you'll share your:
Graph of your body weight, and blood sugar changes over time.
And share one of your hard won firsts that you had to get into motion.
Your hero's / shero's journey, look back at how far you have come, describe the new you.
and more.
How much is it worth to you?
A $9,469 savings in medical expenses each year that you are diabetes free.
A $2,000 savings in medical expenses each year that you are hypertension free.
A $22,404 savings in medical expenses for the heart attack that did not happen.
It's a total of $33,873 in medical expenses saved every year!
Save yourself the potential medical expenses, along with
the time, stress, and aggravation associated with these health conditions.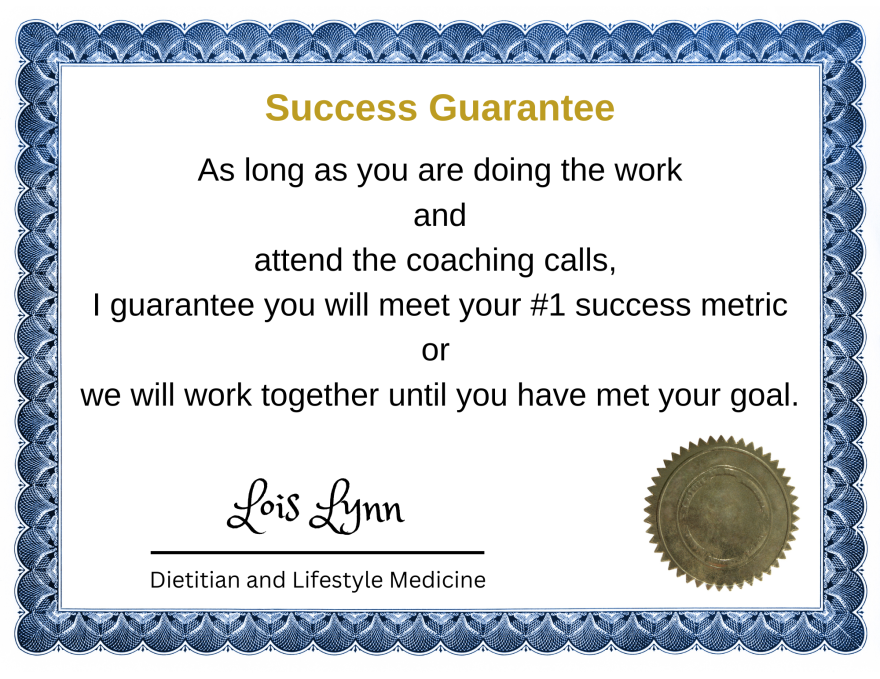 Create Your Healthy Habit Stack with the SMART Nutrition Program
Will guide you to reclaim your health by reclaiming their kitchen
Will show you how to make the healthy choice the easy choice
Is a well rounded perspective that addresses more than just food
Enrollment in this Program is by Conversation Only!
If this program is right for you, you will learn to choose foods to bring you into your later years with health and wellness.

Still have questions? Jot me a line at support@gethealthyeating.com
Book a free Discovery Session to explore what's right for you
Book a Discovery Session with Lois NOW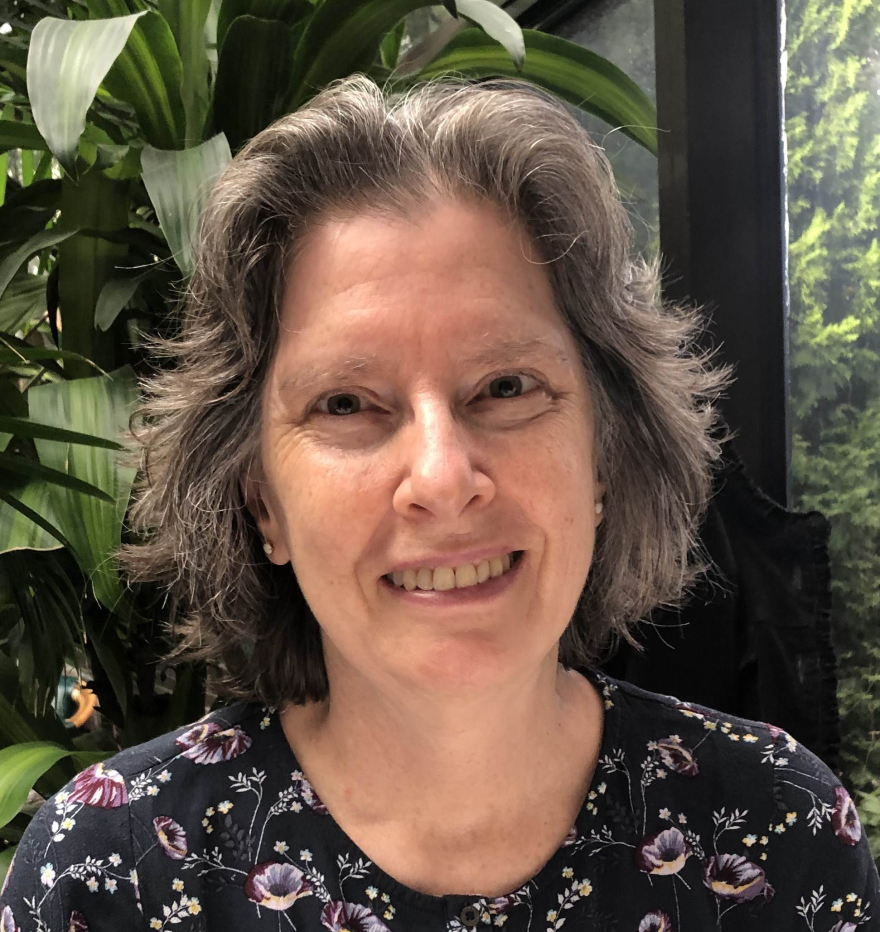 Lois Lynn, is a Registered and Certified Dietitian and Certified Lifestyle Medicine Professional who has a over 30 years of experience cooking wholesome foods that promote a healthy body weight, attaining reduced blood sugar or remission of diabetes, or remission of hypertension.
My mission is to help you to restore your health!
What People Are Saying...
Lois has amazing wisdom to share! I've changed my eating habits as a result of her workshop!!, Sophie Lechner
After 10 weeks it is so much easier to tie my shoes, bend down easier, and my shirts are sagging. Got nothin' to wear. Gotta go shopping. I'm pleasantly surprised at some of the tasty meals that can be prepared with whole plant-foods. For example, the meatless meatloaf, cheese-less cheeses, and eggplant parmesan without the parmesan. My health factors have improved. For example, my doctor told me to stop taking two less medications, which saves lots of money. I'll continue to eat this way because I want to get to my 'fighting weight'. Lou Tasitano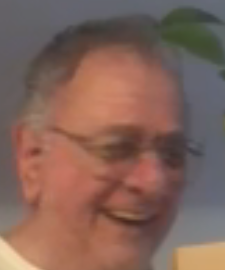 Lois is wonderful at what she does. She is knowledgeable and dedicated to helping others achieve their goals. I appreciated her helping me take a closer look at what I was putting into my body. Because of her I am eating healthier and feeling stronger. I'm proud to say that I have lost some inches around my waist. I'm eating more fruits, such as pineapple, green apples, red grapes, leafy greens, lots of sweet peppers and a lot less of sugary products. Grace Pemberton
Thank you so much for your help with my lifestyle change. Your patience, encouragement and guidance aided my progress while in the midst of faltering steps. Lois was always one step ahead of me and took the time to not only discuss my victories but my challenges too. I especially liked that she started and ended our sessions on time and shared how to use my cultural food in an expanded way. In following Lois's advice I feel more energetic. Cecelia Wallace
It was truly great to have you! The feedback we received from the participants have been so great. Thank you so much for everything. If you ever are interested in coming back to do similar workshops please do let me know as we would love to have you again! Natalie Gonzalez, Program Coordinator